Are you Ready to Make a Difference?
The Townsend Institute for Leadership & Counseling is a unique graduate program at Concordia University, Irvine that allows you to build leadership and counseling skills that truly transforms lives.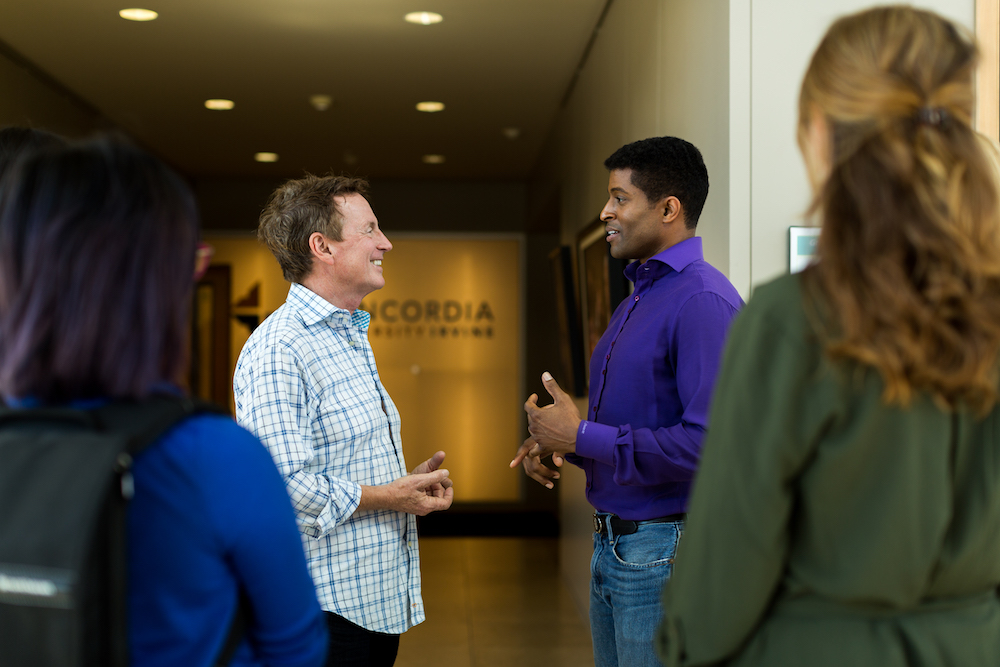 What Are The Programs Based On?
The Townsend Institute is based on the latest neuroscience, high performance and attachment research, and biblically-based content from my books, writings, and teachings which include Relational Nutrients (a principal described in People Fuel). I even personally instruct you through a 4-day Kick-off Conference, along with monthly sessions in our virtual classroom.
Teachings and material are founded on two principles, Competence & Character. This model equips you with the ability to optimize your competencies and character along with those you lead and help.
Your Competence increases your skills, strengths and expertise and your Character consists of those internal abilities that you'll need to excel at work and in relationships. We invite you to consider how this program and our models could transform your life & work.
Join us at the Townsend Institute, where we provide you learning that delivers!
How Long Are The Programs?
Here at the Townsend Institute at Concordia, we understand that your time is limited. You need a bachelor's degree option that fits your schedule and can be completed relatively fast. Students with an Associate's degree may earn their Leadership Studies degree online in as little as 24 months. The accelerated courses are only 7 weeks long and taken sequentially one at a time.
Students with fewer than 45 transfer credits may complete Concordia University Irvine's General Education Program along with their major coursework, and earn their bachelor's degree in as few as three years.
Where Are The Classes Held?
This highly relational curriculum is biblically-based, neuroscience informed, experientially focused, and integrates the latest advances in online education that are equal to and in some ways superior to face-to-face programs. You will connect to your professors and classmates through biweekly virtual classrooms and biweekly homework partners. With our flexible online delivery format, you can live and work anywhere and take all of your courses online to earn your bachelor's degree.
Virtual classes are taught through Concordia University, Irvine.
What does the program cost?
When you maintain continuous enrollment the tuition will remain the same throughout the program.
Tuition does not include the price of textbooks. The unit costs are as follows:
M.A. Counseling – $615/unit
Townsend Competence & Character Growth Model Certificate – $615/unit
M.A. Organizational Leadership  – $575/unit
Organizational Leadership Certificate – $575/unit
M.A. Executive Coaching and Consultation – $575/unit
Executive Coaching Certificate – $575/unit