Townsend Leadership Program
A comprehensive leadership development program built to help leaders who are deeply invested in their personal and professional growth realize excellence.
What if The Next Year Changed Your Life?
The skills we teach in the Townsend Leadership Program impact your leadership, your organization, your vision, your relationships, and your life.
These aren't areas we believe should be left up to chance. Join TLP today to start your life-changing year to personal and professional growth.
Crunched For Time?
Aren't able to take a full-day away from the office each month? Learn more about our
new virtual

half-day format
, TLP-V.
Leadership
noun | The action of leading a group of people or an organization
Join TLP today to start your life-changing year to personal and professional growth.
Program Structure and Benefits
The year long program is structured to ensure member success, with:
Direct access to expert facilitators
Monthly full-day education sessions
Focused small group learning
Stretch goal identification and support
Relational Nutrients – a tool that has been proven itself to affiliates and consultants alike.
Our Competence + Character Leadership Model
The Townsend Leadership Program Will Empower You To:
Engage your team to embrace your values
Enhance your organization's performance
Build and develop a unified, motivated team
Set and achieve three big-picture stretch goals
Execute well-crafted strategies quickly and decisively 
Revolutionize your leadership power and presence
The Townsend Leadership Program trains you in both "task skills" and "people skills" to optimize your leadership performance.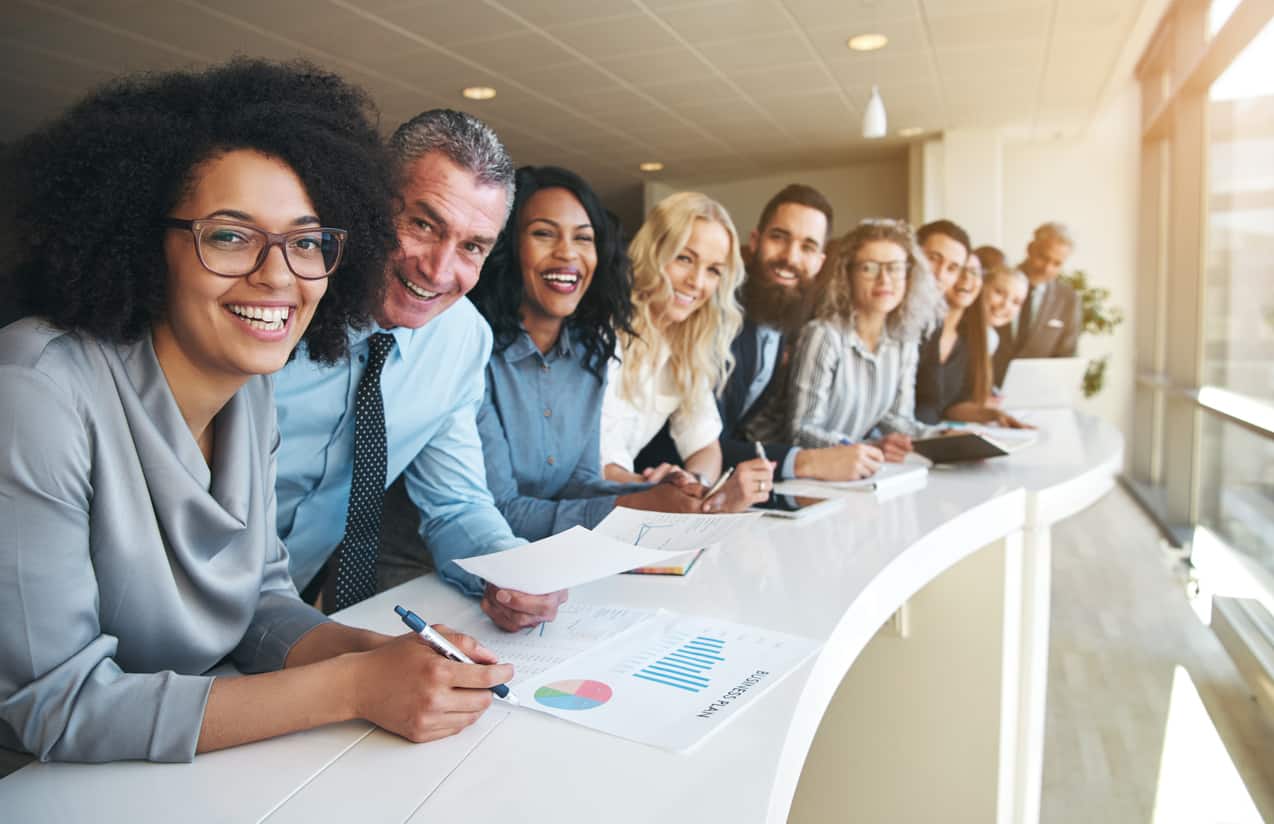 Prefer to meet virtually?
If you prefer to meet virtually, you may be interested our
new virtual

half-day format
, TLP-V.
Assessment Tool
The TPRAT survey addresses your personal and relational abilities, which connect strongly to your personal and professional lives. Get specific skills to help you take your abilities to the next level.
Relational Nutrients
Dr. Townsend's book, People Fuel, discusses the importance of receiving Relational Nutrients from others, and, in turn, giving these nutrients to others. View all 22 Relational Nutrients and how you can use them in your conversations in this free download.
John and his team uses his uniquely warm and comfortable style to deliver very 'user friendly' practical guides for developing improved leadership skills.
John and his team bring practical and effective solutions to business and leadership challenges of all types.
John's intellect and warmth will keep you engaged, but more importantly, he and his team will leave you equipped
How TLP Works
Leadership Models for People and Businesses
As a leader, it's important to have a complete set of skills to accelerate your personal, professional, and organizational performance. Our Townsend Leadership Program features teams around the country that meet on a monthly basis to support each other in growth and success, both professionally and personally. 
first steps: Joining a tlp group
The first steps to joining the Townsend Leadership Program including finding a Director in your area and initiating contact to request an interview. TLP is a year long and different Directors begin their program year in different seasons. Once you've interviewed with a Director in your area and are invited into their program, you'll be given detailed information on meeting days, times, locations, and other program specifics from your Director. Visit the Directors page to browse our TLP Partners and find one in your area. 
Program Pillars
TLP Directors
All TLP Directors are hand picked and vetted by John Townsend. Directors embody the Competence and Character Leadership Model and are highly qualified to lead the intensive Townsend Leadership teams. They are passionate about developing leaders who will influence their teams, organizations and community, for years to come.
Team Members
Throughout the year, TLP Directors gather groups of individuals who are invested in their professional and personal growth. TLP Directors assemble teams from diverse industries and sectors consisting of CEOs, C Suite leaders, small business owners, managers and professionals, in a wide range of fields.
Stretch Goals
Stretch goals are the heart of the Townsend Leadership Program. Your Director and Team Members will help you set and conquer three, big-picture goals that are the most important to you, and impact your leadership, your organization, your vision for the future, and help you in the current opportunities and challenges you face.
TLP Training Day Agenda
Every month members meet for a training day in small groups with their TLP Director/faciliator. Each training day the following agenda is used to ensure progress every month:
Work Group
Benefit from your team's collective knowledge during high-value, confidential SWOT analysis segments.
Check In
Chart stretch goals and individualized homework assignment progress at a roundtable for accountability and support.
Didactics
Participate in practical interactive leadership lessons based on Dr. Townsend's unique model. Representative topics:
Creating a High-Performance Team Culture

Dealing with Negative Realities Effectively

The ROI of Forgiveness

Skills for Accelerating Performance During Difficult Times
Process Group
Gain understanding, feedback, and solutions from team members who understand your situation. Collaborate to help resolve any hindrances to your leadership success.
Homework
Create a monthly assignment based on the day's training lecture session to build your skills through personalized actionable items that pertain to your stretch goals and new skills learned in the program.
Individual Coaching Session
Further your growth trends during tailored one-to-one time with your TLP Director.
Learning Strategies to Expect
With our  Competence + Character Leadership model, you'll learn how to focus on strategy and goals while cultivating emotional intelligence to help grow a successful business. The Leader's Path to Growth is a framework that uses tools like Relational Nutrients to highlight how the fruit of your success in your personal and professional life stems from roots of grace, truth, and time. With these models, you gain benefits of integrated leadership growth while experiencing personal support from your TLP team.
Director Development
We  are ecstatic when a TLP graduate decides to pursue becoming a Director for the Townsend Leadership Program. If you're interested in training to become a TLP Director, please email us to get more information.  
Take The Next Step
If you're intruiged by the Townsend Leadership Program, we're here to help you with your next step. You can reach out to us to request more information about the program, send in an application form so we can connect you with a Program Leader in your area, or go ahead and Find Your Team by reaching out to a Program Leader via our Directory. 
New Virtual Program Option, TLP-V
If you aren't able to meet for a full-day each month, or prefer the ease of meeting virtually at this time, you may be interested our
new virtual

half-day format
, TLP-V.
Townsend Leadership Group services
Individual Leadership Coaching
Townsend Leadership Program
Organizational Leadership Consulting
Need More Info?
Connect with us today to learn more about joining the Townsend Leadership Program or training to become a TLP Director. We'll be happy to answer any questions you have and help you find the right group.
Ready to take the next step?