Meet John
Dr. John Townsend is a business consultant, leadership coach and psychologist.  He has written  over 30 books, selling 10 million copies, including the New York Times best-selling Boundaries series, Leading from Your Gut , Handling Difficult People and People Fuel.
Program Host and Speaker
John hosts his own online live video call-in program, "Dr. Townsend Live", where he provides answers to caller's challenges. His podcast, "Dr. Townsend Podcast" gives practical solutions to complex issues. He is also a co-host of the "New Life Live" program. And for more than twenty years, Dr. Townsend has engaged with leaders, organizations and individuals around the globe, offering them life-changing solutions to their problems.
Academic Institute Founder
Dr. Townsend is the founder of the TOWNSEND INSTITUTE FOR LEADERSHIP AND COUNSELING, which offers fully accredited online Masters degrees and certificates in three areas: Organizational Leadership, Executive Coaching and Consulting, and Counseling. The Institute also offers Bachelor's Degrees, and in early 2021, will offer a Ph.D. Program in Counselor Education and Supervision.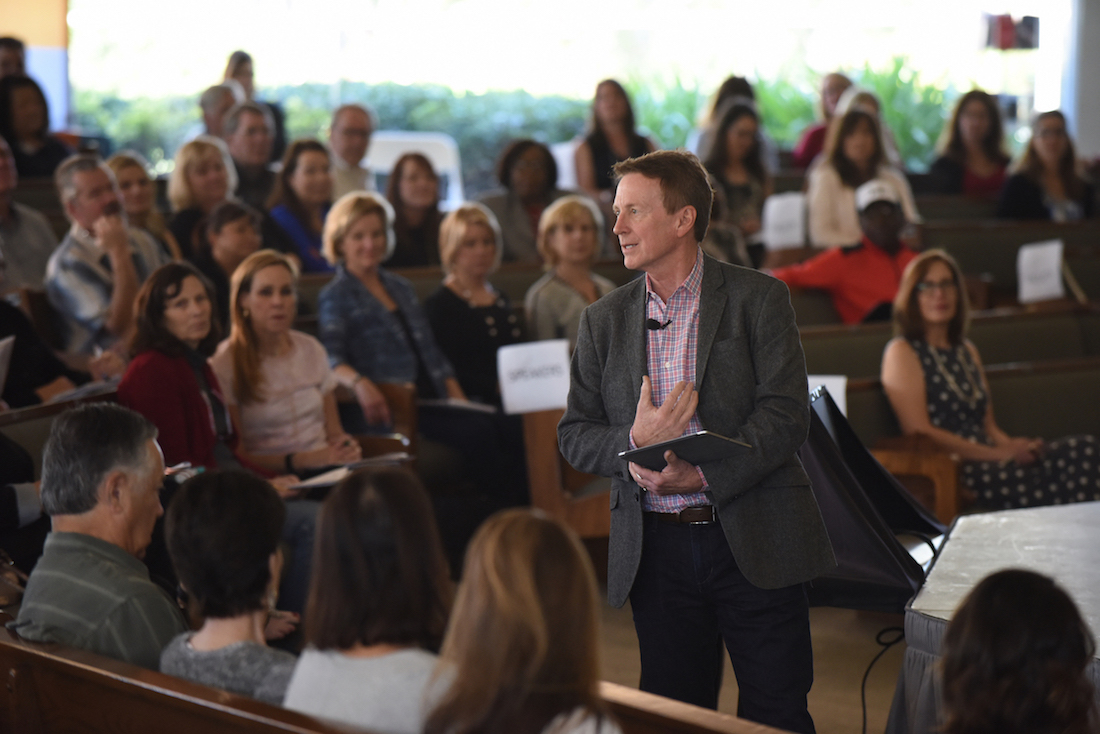 Leadership Program Founder
John and his team work with leaders and organizations by providing a wide array of services and training them to use tools like Relational Nutrients which have proven vital to the success of affiliates and consultants alike. He conducts the TOWNSEND LEADERSHIP PROGRAM and has developed high-performing leaders across the nation to lead teams with his highly effective growth model. These leaders, personally trained by John, equip other leaders to grow holistically and to experience personal and professional success.
The TOWNSEND LEADERSHIP GROUP offers executive coaching, corporate consulting, strategic planning, team facilitation, and conference presentations to help clients achieve their goals and excel in the marketplace.
John also keeps a  private "concierge" coaching portfolio of select clients, with whom he directly engages, for their own personal and professional lives.
John, Then and Now
John co-founded and directed a healthcare company for ten years, with operations in 35 cities in the western U.S.  It was here that he learned the strategies for change and success, which he now employs in his coaching and consulting.
John is active on the board of  MUSTARD SEED RANCH, an equine program for disadvantaged youth.
A resident of Southern California, Dr. Townsend has two grown sons, Ricky and Benny. One of his passions is playing in "The Bandits", a band with his sons, at local venues!